Choose your period of time
Livjæger Hotel Pension is a traditional pension situated in the heart of Østerbro, Copenhagen, in the quiet embassy district. We offer fully furnished rooms with shared or own bath and toilet as well as free wi-fi. The rooms must be rented for a minimum of one moth and included in the price is full board which means breakfast, lunch, and dinner all days of the week all year round. We look forward to welcome you!
_
This is what it looks like!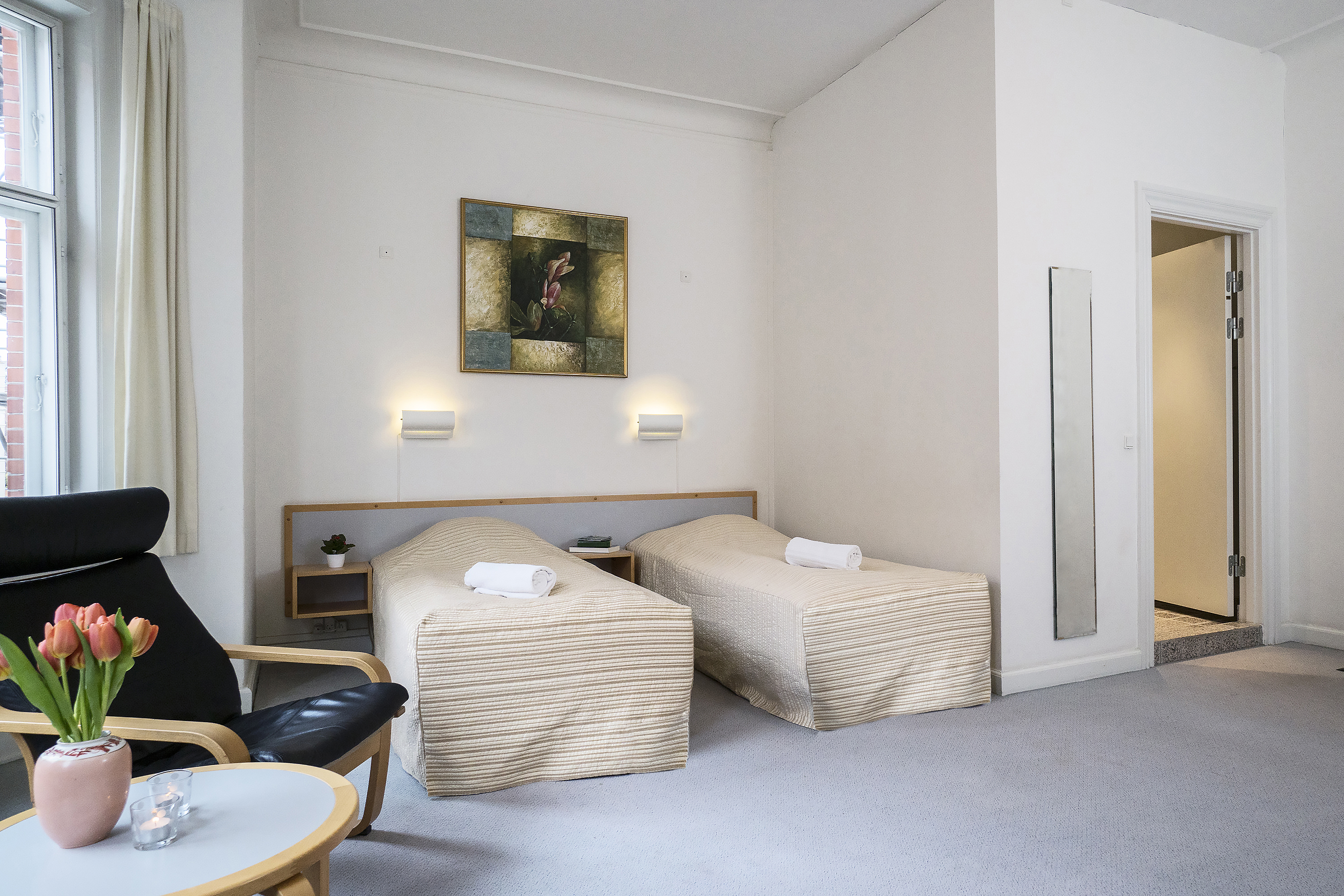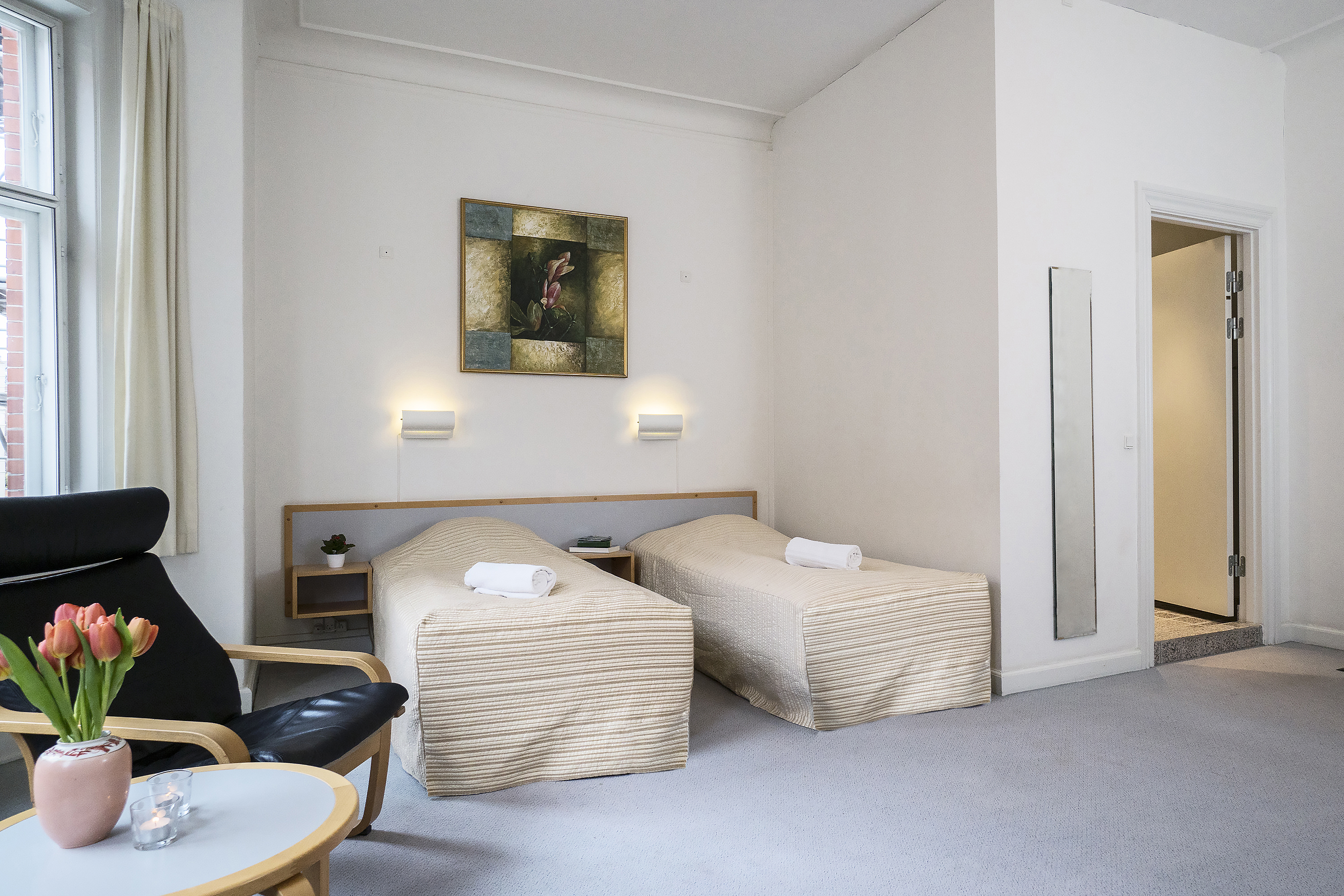 Luxury rooms are available as a single or a double room. The characteristics of the luxury rooms are among other things that they have their own bath and toilet. A mini fridge, electric kettle, and a tv with a package of programs are included. All the rooms are smoke-free and have wireless internet. A full board (breakfast, lunch and dinner 7 days a week) is included for all the guests.
The picture shows a double room.
The standard rooms of the pension are available as single rooms. There are shared bath and toilet facilities several places in the building. If you wish to opt for a mini fridge, TV, etc., we offer that for an affordable fee. All the rooms are smoke-free and have wireless internet. "Full board" is included for all guests (breakfast, lunch, and dinner, 7 days a week).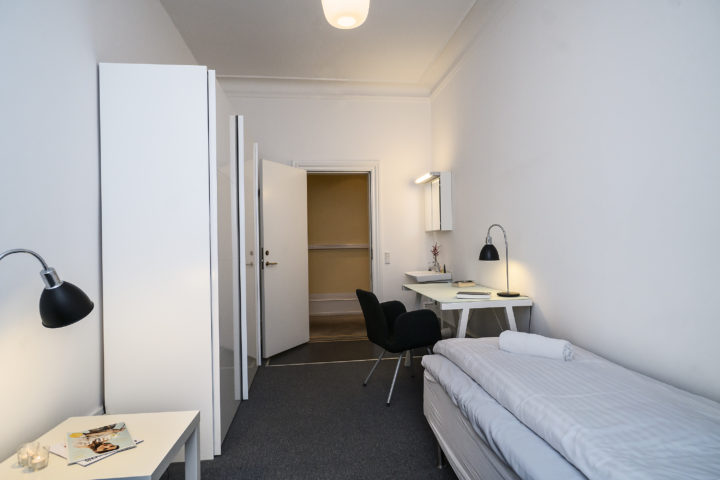 Reception
Reception
The office is open Monday-Friday from 9:00 am – 12:00 noon as well as by appointment. Inquiries can be made in Danish and English.

Close to everything
Close to everything
The pension is located within a 10-minute walk from the lakes, Østerport, Trianglen and Langelinie with The little Mermaid.

Public transport
Public transportation
Train, bus, and metro are all within walking distance. There are merely 4 km to Copenhagen Central Station and 11 km to Copenhagen Airport.

Interior
Interior
The pension has an elevator and 58 rooms. There is a nice dining hall for all the guests where the food is served.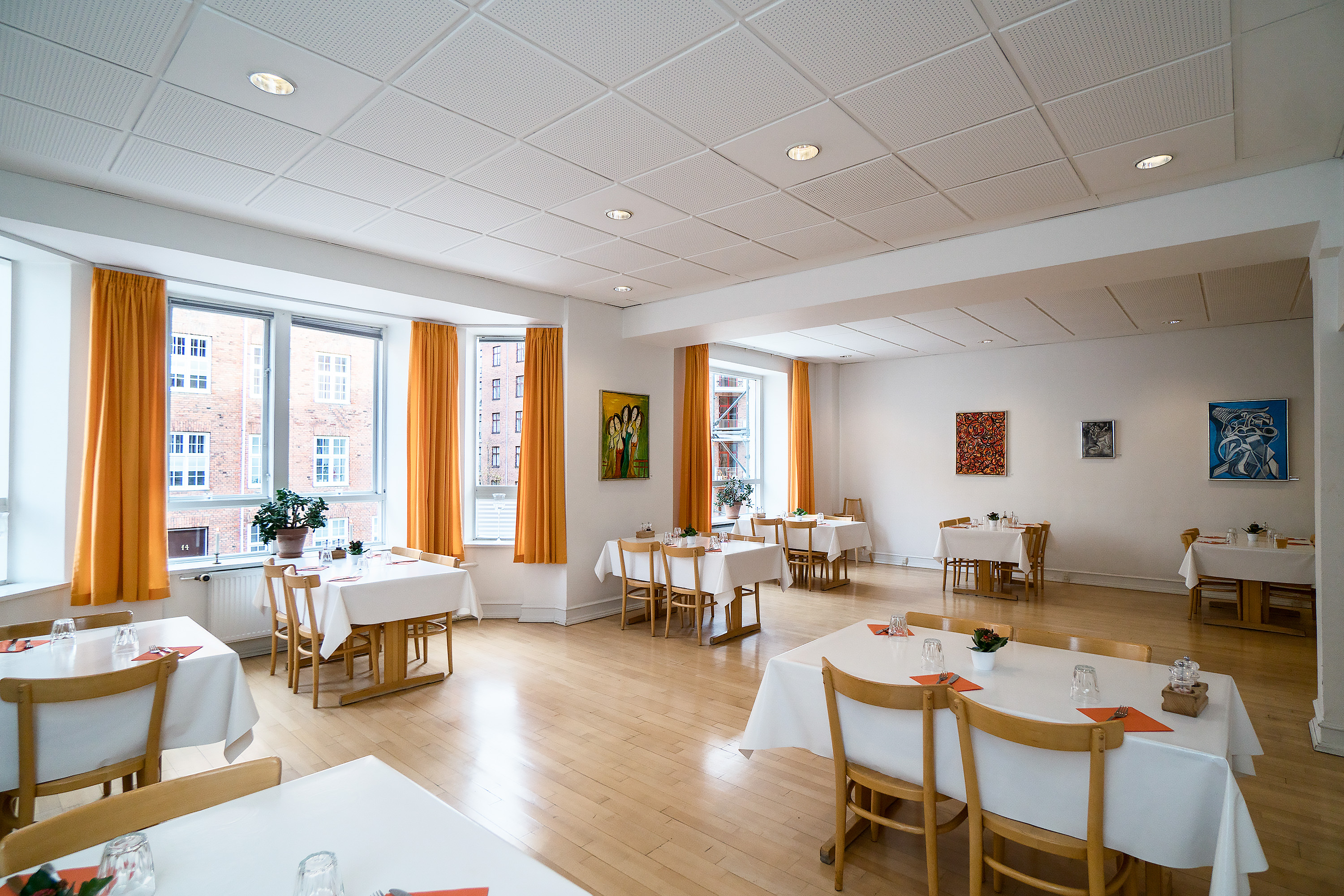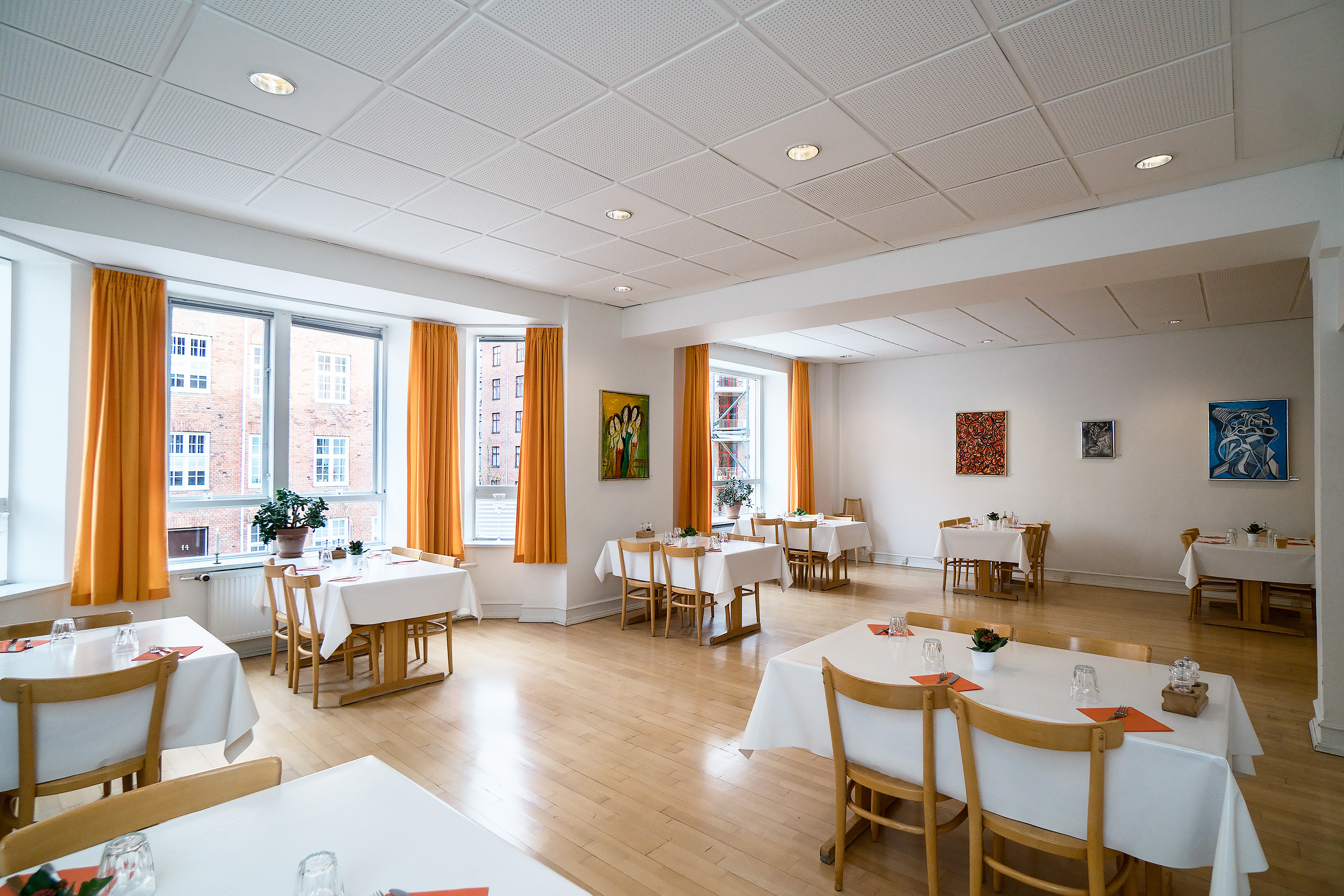 Selection
Normally we offer a buffet with a variety of food .
Brunch
In weekends we offer a brunch.
Surroundings
Cozy and light dining hall with art on the walls.
Preparation
On weekdays the dinner is prepared by a chef.